Full LCW
Jervis Bay will once again play host to Long Course Weekend in 2021. This unique event lasts two days in November and is the perfect way to start your season of racing. This fun inclusive format is ideal for clubs, training groups and families to come along and enjoy the benefits of training and racing together. Design your own event by choosing from a range of different distances, held from Saturday – Sunday.
On Saturday Morning -  the Long Course athletes have The Jervis Bay Swim to complete – a 4km open water swim that takes place at Jervis Bay. The Jervis Bay Swim event also has a 2km swim and 1km swim.
On Saturday afternoon - the attention turns to The Jervis Bay Gran Fondo – 90km of the undulating countryside that also incorporates 30km and 60km distances to attract athletes of all abilities.
To finish the weekend, the athletes will complete The Jervis Bay Marathon – a 42.2km marathon taking in the beautiful coastline of Jervis Bay and Huskisson. There is also a 21.1km run, 10km run and 5km run on offer.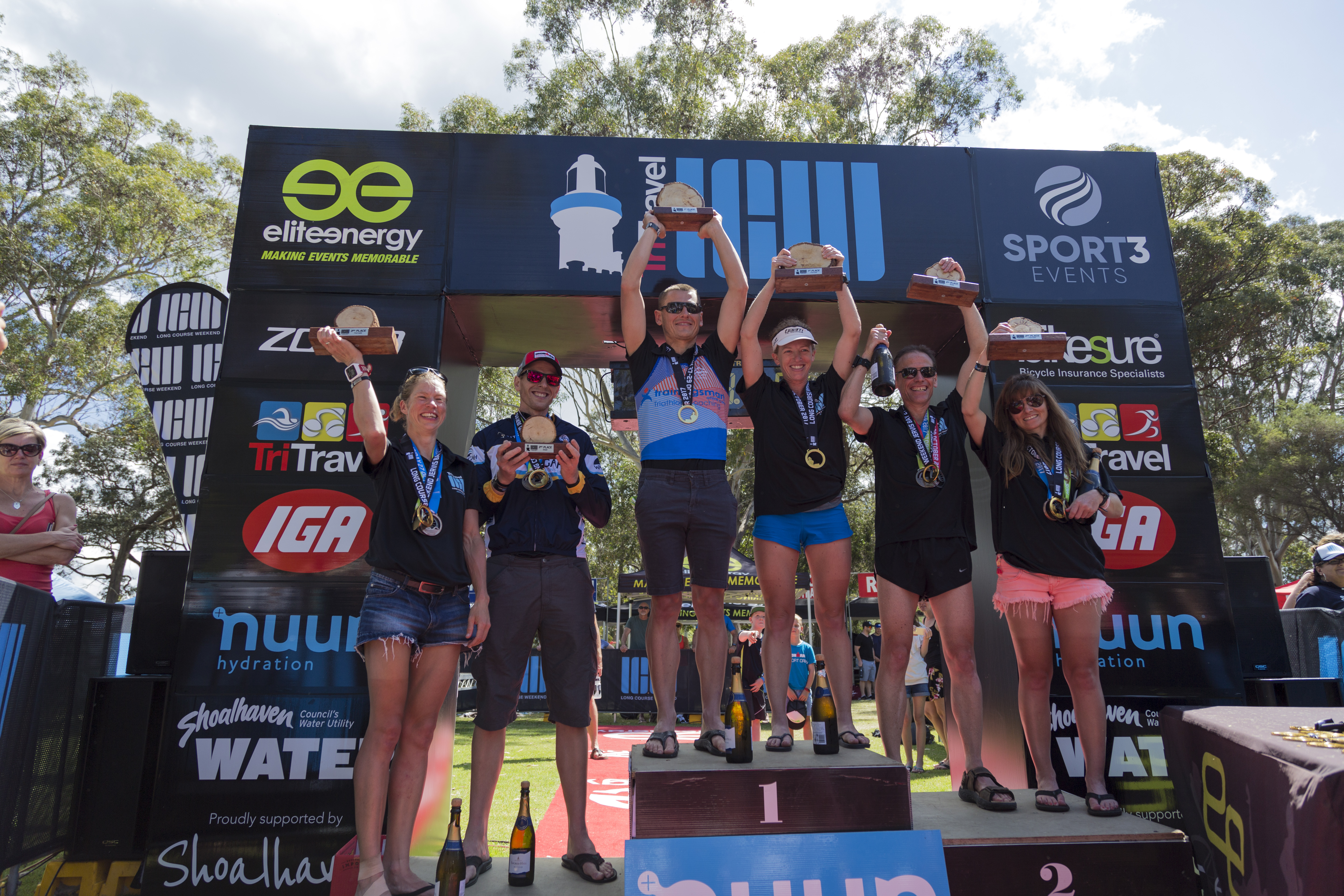 More than 1500 competitors are expected to attend the LCW with approximately 300 athletes attempting to receive the Long Course Weekend medal, which entails completing all three of the longest distances. Successful LCW athletes will be awarded the LCW medal and polo shirt at the finish line presentation on Sunday after the marathon.
So, what does your Long Course entry get you?
Two days of racing in the picturesque location of Jervis Bay, with unique medals for each discipline
Chip timing for each event and total over the two days
Exclusive LCW Jervis Bay polo shirt
LCW goody bag
LCW Towel
Red carpet ceremony to receive the 4th medal (The 4th medal is exclusively for LCW athletes)
Plus lots of great goodies from our sponsors
Enter